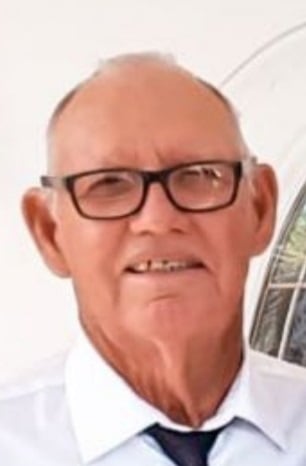 The family of the late Joseph Atwood Bodden regret to announce his passing on Tuesday 3rd May, 2022.
Left to mourn his passing are:
Spouse – Laquita Mavelyn Bodden
Children – Michelle Bodden-Moxam, Nichola Bodden and Sean Bodden
Brother – Franklin Bodden / Sisters - Melrose Ebanks and Jessica Thompson
Son-in-Law – Brian Moxam / Daughter-in-Law – Jodie Haylock Bodden
Brother-in-Laws – Lloyd Bodden and Steve Bodden
Sister-in-Laws – Eula Lee Bodden, Shirley Mae Bodden, Jenith Bodden, Judy Bodden and
Nola Bodden
Grandchildren – Kaylyn Bodden, Diana DeMercado and Brian Moxam Jr.
Nieces and Grand Nieces, Nephews and Grand Nephews
And a host of other relatives and friends
A funeral service will be held 2:00 p.m. at Crossroad United Baptist Church, Cayman Brac, on Saturday 14th May, 2022.
Interment will follow at the West End Cemetery.
In Lieu of Flowers, donations can be made to the Veterans and Seaman's Society of Cayman Brac & Little Cayman